Custom Tours and Charters in the Shoalhaven
Our fleet of modern and superbly maintained vehicles, as well as our professional drivers, are at your disposal to take you and your group anywhere in the Shoalhaven, South Coast, or Great Sydney. Our charter services are popular with groups attending special events such as weddings as the charter allows guests the freedom and ease to be taken to and from the venue without worrying about driving, navigation, or parking.
Shoalhaven Custom Tours
As proud Shoalhaven locals, we are excited to welcome visitors to our beautiful region. With so much to see and do, we hope you'll spend some time exploring all the Shoalhaven has to offer. One great way to experience the Shoalhaven is under the guidance of a local expert, full of Shoalhaven knowledge. On one of our custom tours, you'll get the benefit of just such an expert, as you discover the area in one of our comfortable vehicles. We can offer custom tours to suit groups of varying sizes, so contact us to find out how we can enhance your visit to the Shoalhaven.
Shoalhaven Charters
Our charters can be arranged to take you and your group to any regional destination you require. Perhaps you are in need of affordable coach travel for a large group? Shoalhaven Shuttle can provide this and more for our customers. As our services are truly personalised, your charter can be customised to meet your specific needs. We have served customers through fast one-way transport for a small group, as well as extended transport for a large event, extending over several days.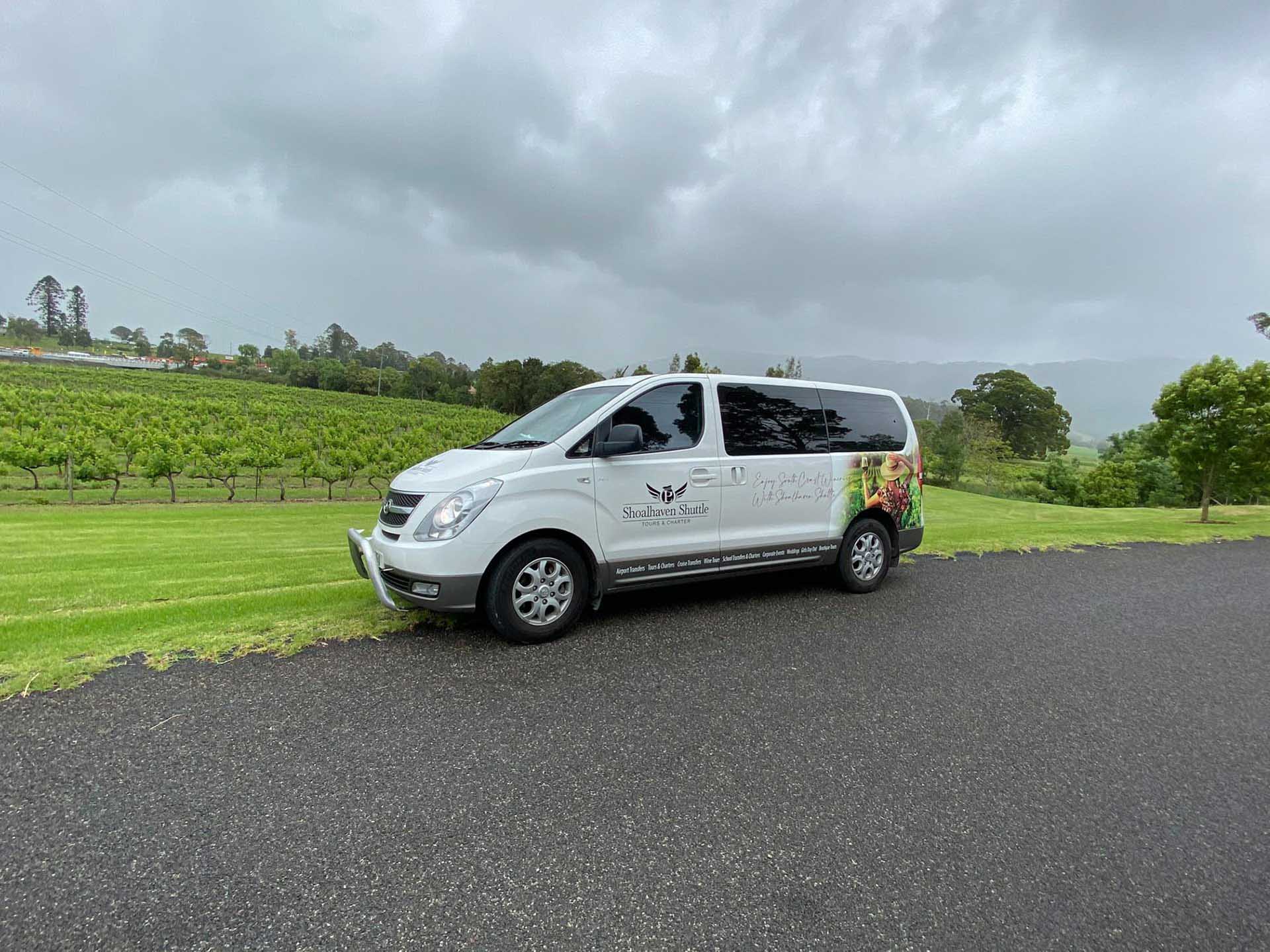 Ready to book your airport transfer or private tour of the Shoalhaven?